Fortunately for those of us not living in Korea, it's gotten much easier to find the latest and greatest Korean beauty products. But now, subscription boxes take it to the next level. They come stocked with everything from sheet masks to BB cream and moisturizers to serums, among other things, so you can experiment and find what products work best for you. And no need to browse countless online reviews – they do the research for you!
Get the keys to K-drama-worthy skin by getting your hands on one (or all) of these Korean skincare subscription boxes! (Don't miss the promo codes to get discounts!)
But first…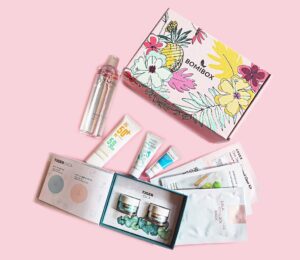 Bomibox is my favorite Korean beauty subscription box for top skincare finds.
Price: $38.99/month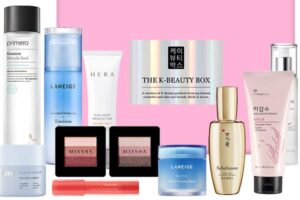 The K-Beauty Box comes with a selection of products from Korea's top beauty brands.
Price: $35/month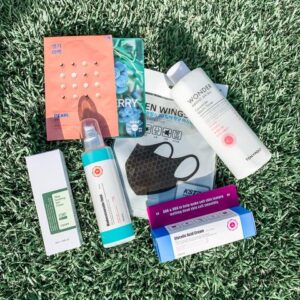 Pink Seoul's "Essentials" box, complete with necessary safety items
Price: $29.95/month + up
Price: $9.99 to $39.99/month
Elevate your skincare routine and discover endless Korean skincare and beauty product possibilities with Kiyomi's two subscription options. The first is a bundle of 4 Korean sheet masks, and the second is a box of five to seven full-sized K-beauty essentials including skincare, makeup and hair care. Go on. Get your glow on.
So much fun in this Sooni Pouch!
Price: Starts at $19.99/month
Price: Starting at $20/month
Price: $35/month
Price: $24/month