I am often asked what my favorite temples in South Korea might be. And being a bit of a Korean Buddhist temple aficionado, this question is a lot harder than it may seem with thousands of temples and various Orders located throughout the Korean peninsula. I have visited every single province in Korea, including a temple in North Korea, which certainly doesn't make the decision any easier.
If I think really hard about it, I can narrow the list down to a top twenty or twenty-five. But when I attempt to narrow the list any further, the list becomes highly subjective. With this in mind, my top three Buddhist temples in South Korea would be, in no particular order: Tongdosa Temple, Bulguksa Temple and Haeinsa Temple.
Tongdosa Temple
Tongdosa Temple is located in Yangsan, Gyeongsangnam-do, and it's one of the Three Jewel Temples of South Korea. The temple represents the Buddha aspect of the Three Jewels of Buddhism (the dharma, the Buddha and the Buddhist community).
Tongdosa Temple, which means "Transmission of the Way Temple," in English, dates all the way back to 643 C.E., when it was first established by the famed monk Jajang-yulsa.
Tongdosa Temple is beautifully situated on the slopes of Mt. Chiseosan. But what truly makes Tongdosa Temple stand out, besides its numerous and colorful temple halls, is that it houses the partial remains of the Buddha.
In fact, it was the first temple in Korea to house the partial earthly remains of Seokgamoni-bul. These remains include the Buddha's sari (crystallized remains), a portion of his jaw, his begging bowl, and his abbot. It also just so happens to be the first place I dated my wife way back in 2003.
Bulguksa Temple
Another one of my favorite temples in South Korea is the famed Bulguksa Temple in Gyeongju. Bulguksa Temple, which means "Buddhist Country Temple," was first established in 751 C.E. (even though a smaller temple on the very same grounds dated back to 528 C.E.).
Bulguksa Temple is located at the base of Mt. Tohamsan. And the temple is the culmination and zenith of Buddhist artistry in Korea. In total, the temple houses six Korean national treasures, the most at any one temple throughout the peninsula. It was also designated, alongside neighboring Seokguram Hermitage, as a UNESCO World Heritage Site in 1995.
Perhaps the most beautiful aspect of this awe-inspiring temple is the front façade of the temple. With its outstretched stairways known as Cheongungyo (Blue Cloud Bridge) and Baekungyo (White Cloud Bridge) to the right and Yeonhwagyo (Lotus Flower Bridge) and Chilbogyo (Seven Treasures Bridge) to the left, they probably make Bulguksa Temple the most recognizable temple in all of Korea.
These bridges act as a symbolic gateway from the worldly to the spiritual. But perhaps the most recognizable aspect of the temple are the twin pagodas, Dabotap and Seokgatap; their intricate artistry truly make Bulguksa Temple a must-see. But then again, there is so much about this amazing temple that makes it a must-see.
Haeinsa Temple
The final temple in my top three is Haeinsa Temple located in Hapcheon, Gyeongsangnam-do. Like Tongdosa Temple, Haeinsa Temple is one of the Three Jewel Temples in Korea; but unlike Tongdosa Temple, Haeinsa Temple represents the dharma aspect of the Three Jewels in Buddhism. Haeinsa Temple, which means "Ocean Mudra Temple," was first established in 802 C.E. by the monks Suneung and Ijeong, after their return from China.
Haeinsa Temple's true claim to fame is the housing of Tripitaka Koreana's 81,258 wooden blocks of Buddhist scriptures. It's the oldest intact version of the text, which dates back to 1251, when they were completed.
They are housed inside the Janggyeong-panjeon library, which dates back to 1398, when the blocks first arrived at the temple. The temple, like Bulguksa Temple, is designated a UNESCO World Heritage Site.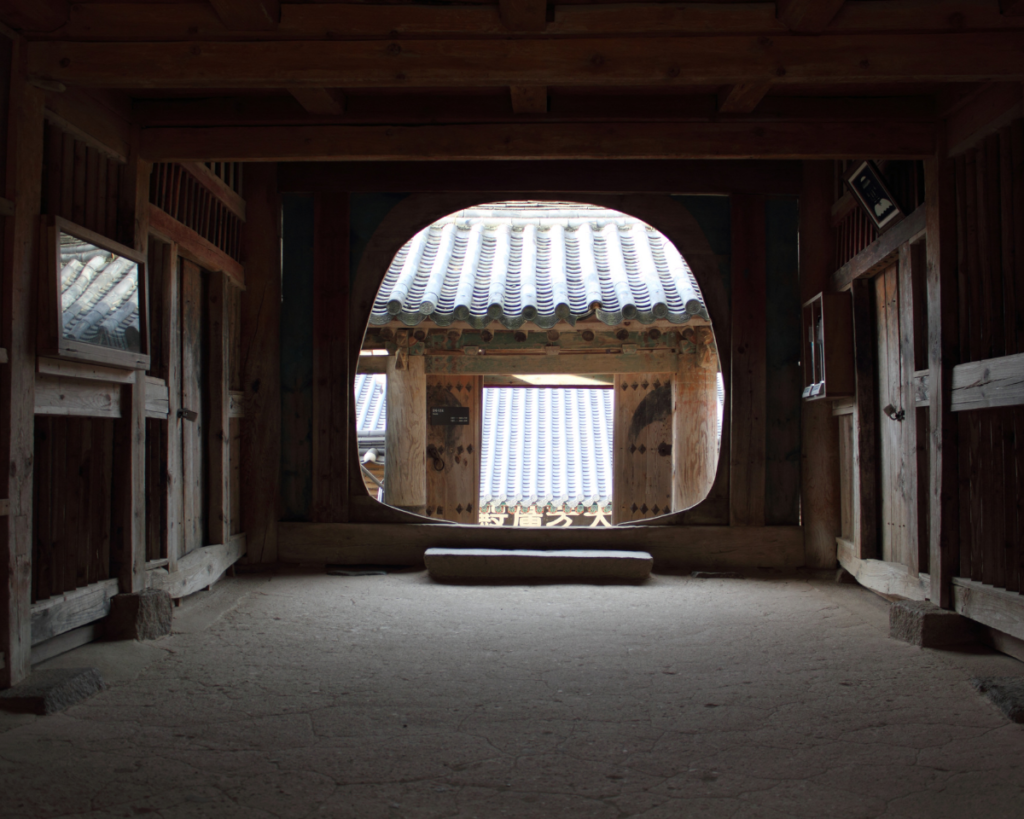 Having visited over 400 Buddhist temples throughout Korean throughout the years, there certainly is no lack of beauty at these amazing houses of worship. And while I could name another twenty or thirty of them, I'll confidently stick to these three. These temples claim the top three spots for both similar and different reasons; but there you have it, my favorites.
This article was contributed by Dale Quarrington, Korean temple aficionado and author of "Korean Temples: From Korea's Southeast Corner." For more information on Korea's temples, check out Dale's website, Dale's Korean Temple Adventures.